One of my favourite musicians at the moment is nobigdyl. Not just because he has a song named 'Shakira,' which was actually the song that got me listening to him, this wasn't even the song that reeled me in…introducing Suicide Nets. There isn't a music video out for it yet so I can't add a link but check it out!!
In speaking of the inspiration behind his song, nobigdyl said that a lot of his influence came from the story of the suicide nets that were installed  in Foxconn City sweatshops in China after there was a large issue of suicide attempts made by their employees. This song is amazing on sooo many levels. Having suffered from anxiety myself and having many people close to me battle with depression, this is a song that spoke to me.
It's one thing to know the Word of God and another thing to believe in it and for many people, believing in God in your heart and mind can be so difficult when there is a war that is being waged within your mind. When questions plague your mind, it is inevitable that you will at some point question whether or not God really loves you.
I remember not so long ago questioning how and why God could love me. Instead of using the Bible to remind me of God's love, I found myself searching through scriptures to affirm my thoughts and condemn myself. It can be so hard to accept the fact that God has a plan for you and that He will love and forgive you regardless of what you have done when you are in that place. I can only imagine what it must feel like to be caught by a suicide net. In an attempt to kill yourself and escape your life, you are faced with even more life. Although I'm sure that some people may feel trapped and angry at their failed attempt to escape, it must also be amazing to jump thinking that nothing matters and then to survive because someone thought that you mattered.
The more I think about it, the more that I am able to see and understand the correlation that nobigdyl was drawing upon between God and these suicide nets. Personally speaking, it's only when you are coming out of something that you begin to realise just how real and loving God is. Although what might have got you there could lead to you questioning His very existence, when you come out of your lowest moments and begin to look back you realise that although it didn't feel like it God was with you all along. It could have been worse. There are multiple times that my disbelief has caused me to reckless but God has protected me. Even when I think of the times that I still have not felt protected, I'm beginning to accept that all of my experiences, positive and negative have moulded me in to who I am today. They have been life lessons and testimonies. I'm still alive and they have also shown me more and more about who God is.
I said before that there is a difference between knowing the Word of God and believing in the word but I do not think that there is a difference between knowing God and believing in God. Just like in life, you can hear what someone has said but still not believe them. Although memorising scriptures can help you to gain an understanding of who God is and they can also be used as powerful prayer tools, a relationship with God, based on knowing who God is and how He is constantly working in your life can be even more valuable. Realising that He is a suicide net for all of those who need them, regardless of whether or not they want Him to be makes it kind of hard to not trust and love Him.
"God is our refuge and strength, a very present help in trouble." – Psalm 46:1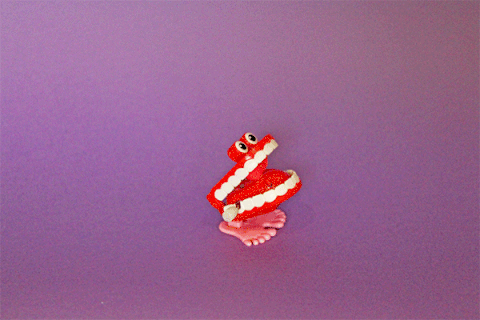 feel free to share this post with anyone who you think would like to read this message. thanks for reading x